In the serene and picturesque landscapes of Dharamshala, Himachal Pradesh, lies a hidden gem that has been shaping the way people work for over a decade. Ghoomakad Coworking Space has emerged work environments, offering professionals, entrepreneurs, and digital nomads as a matter of fact inspiring place to create, innovate, and connect. Let's delve into what makes Ghoomakad the best co-working space in the region.
The Birth of Ghoomakad
Founded 12 years ago By Mohinder Kumar , Ghoomakad Coworking Space was born out of a vision to all things considered provide individuals with an alternative workspace that moves away from the traditional corporate environment. Situated amid the breathtaking Himalayan ranges, this space aims to foster creativity, collaboration, and community spirit. With its doors open to anyone seeking a unique and transformative work experience, Ghoomakad has built a reputation as a haven for professionals from all walks of life.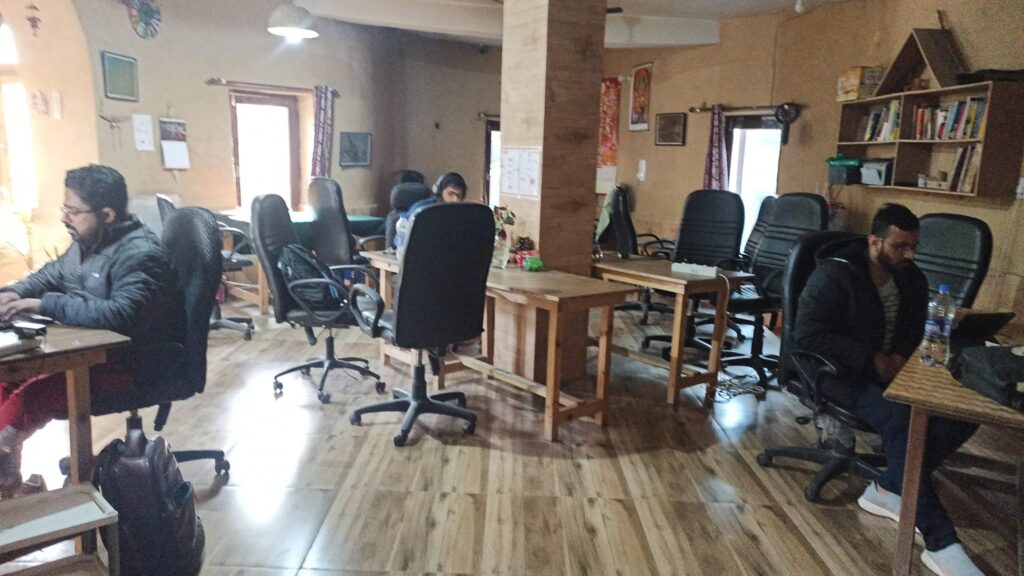 Key Features and Amenities
Inspiring Ambiance: Ghoomakad boasts a truly awe-inspiring backdrop that transcends the mundane office environment. Surrounded by lush greenery and a tranquil atmosphere, it sparks creativity and encourages focus and productivity.
State-of-the-Art Facilities: The space is equipped with modern amenities, high-speed internet, ergonomic furniture, and ample natural lighting – all tailored to cater to the diverse needs of its occupants.
Community Spirit: The heart and soul of Ghoomakad accordingly lie in its strong sense of community. Members regularly engage in networking events, workshops, and knowledge-sharing sessions, which foster meaningful connections and collaboration opportunities.
Unique Workspaces: Ghoomakad offers a variety all in all work environments to cater to different preferences. From open-plan areas to private cabins and meeting rooms, individuals can choose the setting that suits their work style best.
Positive Impact on the Community
Beyond just a co-working space, Ghoomakad has made significant contributions to the local community and the region as a whole. By promoting sustainable practices, supporting local artisans, and hosting events that promote regional culture.
Links
Instagram : https://www.instagram.com/ghoomakad.im/
Youtube : https://www.youtube.com/@ghoomakad_coworking_space