About Our Co-working Space
This community space can boast without arrogance a splendid view of the Dauladhar range, a refreshing pool, a co-working space, a cafe, an urban farm and lush greenery of sorts. And not forgetting the amazing people there with holistic lifestyles, adventure, innovation and chilldom! It is located in the village Rakkar – not exactly an agricultural hamlet anymore, especially with the onset of roads.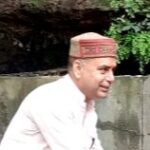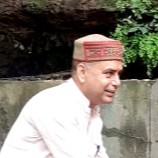 The meaning of Ghoomakad is 'Wanderer or Nomad'. I started up the Ghoomakad Vision in 2002 for those who love to work from the Mountains and have an interest in knowing more about the mountain life. In 2002 it was only an idea to make a community space where like-minded people can come, live and experience the local culture. At that time I was alone who started the walk with that vision in mind. In 2002 the Hospitality Industry was booming and many of my friends suggested me to be a part of the commercial crowd and build some sort of a resort or a hotel. But I had a different plan. I was born and brought up in a family of Shepherds, where I used to graze a flock of Sheep and Goats from Dhauladhar Range to Shivalik Range. I learned the tricks of surviving the mountain life from the older shepherds such as Herb identification and use of them as medicine and natural farming. Another thing which I learned about the culture is Folk music, Folk Dance, Local and ancient stories. During my time at Ghoomakad spanning about 2 decades, I met travelers of many nationality and culture. At this point I realized I have spent 15 years in the shadow of mountains learning things that must be passed on to the next generation. Hence I decided to start a community where people can come from across the globe, can learn at one single point of contact and can access their routine work without any hassle. They can be a part of this knowledge sharing community and enhance their cultural knowledge.