Are you tired of the city grind and seeking a workspace that offers not just an escape but an elevation in your work-life balance? Look no further than Ghoomakad, your Himalayan coworking retreat. Nestled in the serene landscapes of Dharamshala, Ghoomakad offers a unique blend of productivity, tranquility, and inspiration.
The Ghoomakad Experience
At Ghoomakad, your workdays are transformed into a journey of exploration and productivity. Imagine starting your day with a fresh cup of tea, overlooking the majestic Dhauladhar range. The picturesque scenery serves as the perfect backdrop for focused work and creative inspiration.
Nature Meets Productivity
Ghoomakad isn't just a workspace; it's an invitation to reconnect with nature. Work amidst lush greenery and crisp mountain air, where productivity comes naturally. Our workspace promotes a balance between work and leisure, with opportunities for rejuvenating hikes and yoga sessions.
Community and Collaboration
The Ghoomakad community is a diverse blend of freelancers, entrepreneurs, and remote workers who share a passion for growth and innovation. Networking events, workshops, and collaborative projects provide a platform for learning and collaboration.
Modern Amenities, Timeless Surroundings
While we celebrate the natural beauty that surrounds us, we understand the importance of modern amenities. Enjoy high-speed internet, comfortable workspaces, meeting rooms, and all the tools you need to excel.
A Sustainable Haven:
Ghoomakad's commitment extends beyond work. We promote sustainability, support local artisans, and engage in eco-friendly practices. It's a workspace where your conscience can thrive alongside your work.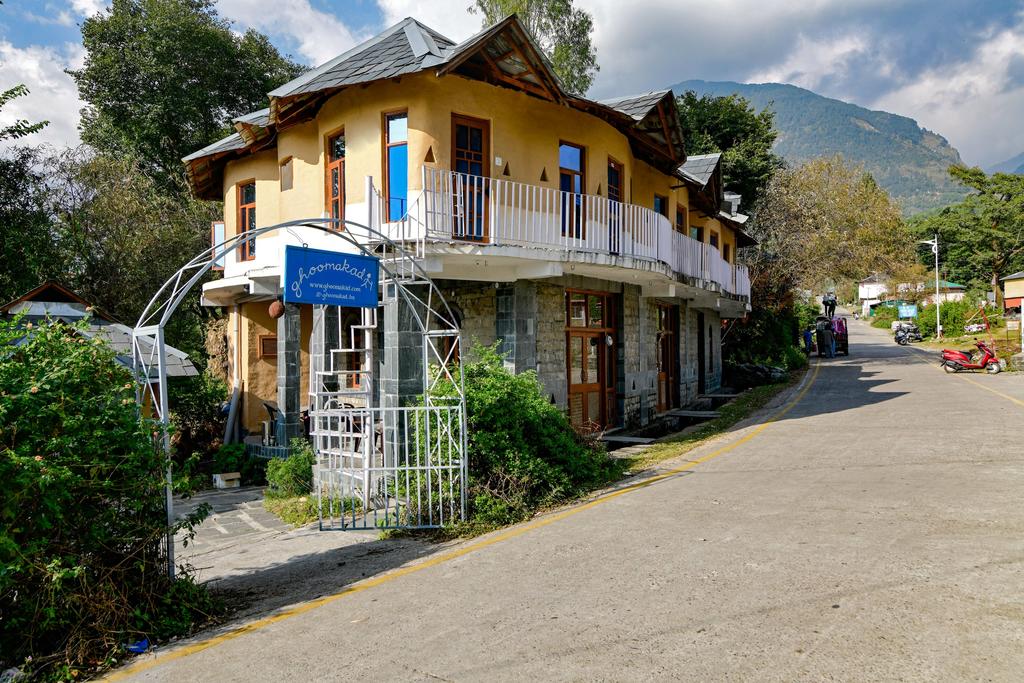 Ready to Elevate Your Work?
Imagine trading the urban hustle for the tranquility of the Himalayas. Ghoomakad offers more than just a workspace; it's a lifestyle where work meets nature. Reconnect with your true potential and discover a new way of working.
Join us at Ghoomakad, your Himalayan coworking retreat, and redefine the way you work and live. Your adventure in productivity and inspiration awaits amidst the mountains.